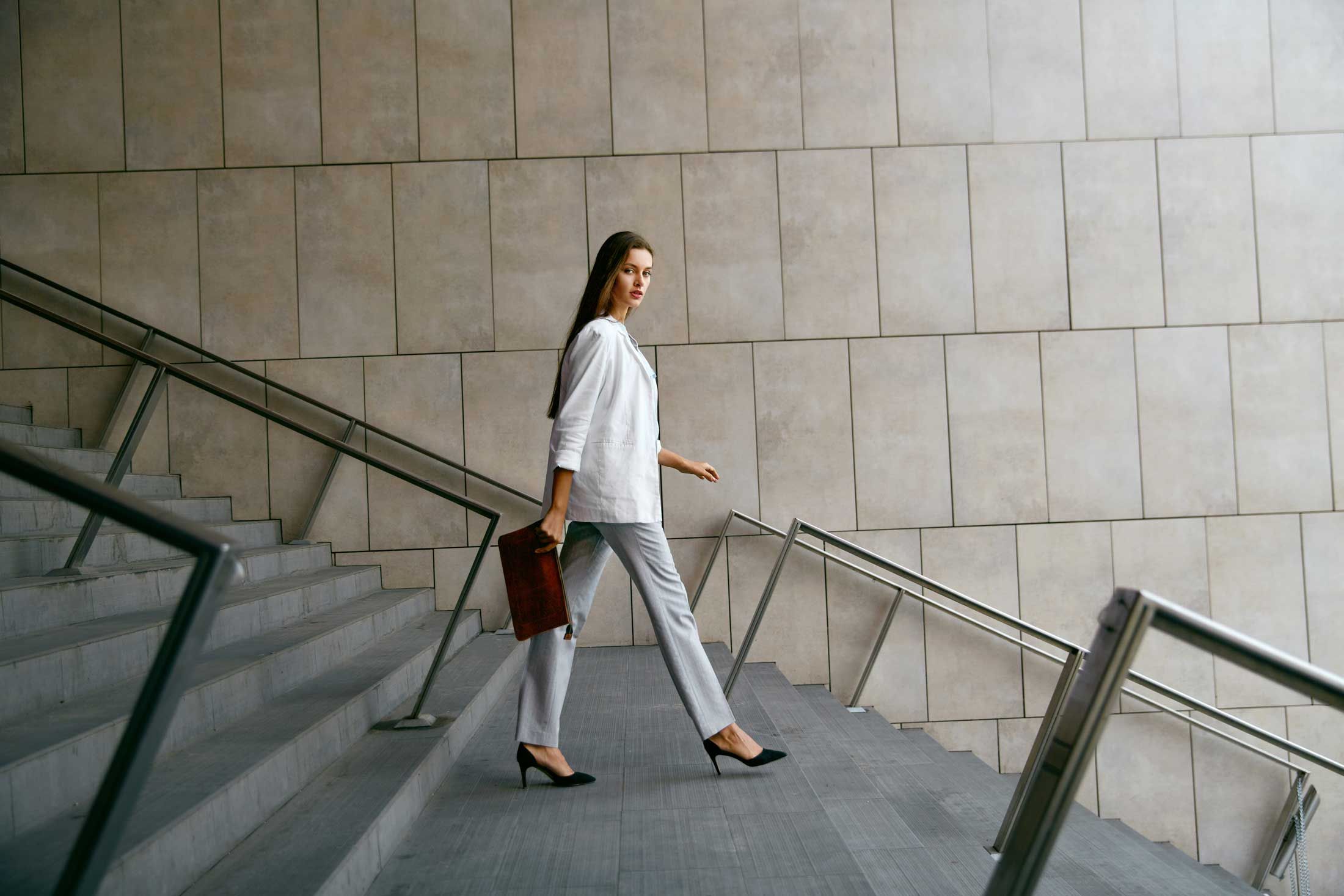 29/07/2021 0 Comments
Clothing Essentials Every Woman Needs to Invest In
These days, trends change like the weather. With the constant growing popularity of fast fashion and seasons blurring into one another, it can often feel impossible to know what kind of clothing is considered stylish and what pieces would be classed as outdated. While this can be frustrating for the fashion-conscious buyer, one easy way to ensure you're always staying on-trend is to invest in some classic clothing essentials that will never go out of style.
Amidst the ever-changing fashion landscape, some clothing pieces have remained timeless and can be a long-lasting and cost-effective way to ensure that you're never left out when it comes to combining your own personal style with the season's latest trends. Here, we'll explain some of our favourite clothing pieces that we believe should be kept in every woman's wardrobe.
The Perfect Pair of Jeans

Originally invented by Levi Strauss in the 1800s, the humble blue jean has exploded in popularity over the years, offering a comfortable, durable, long-lasting and timelessly stylish option that flatters all body shapes. From skinny jeans and mom jeans to statement jeans and flares, jeans are available in a seemingly endless array of styles, shapes, and colours these days. Due to their timeless design and flattering silhouette, it's recommended that every woman finds the perfect pair of jeans to act as a wardrobe staple that can be worn all year round. Whether you love a tight fit or would rather a wide-legged vintage cut, denim jeans are suitable for work and play, and can be dressed up or down simply by changing shoes and accessories. Here at Pretty Woman Boutique Wicklow, we stock a large selection of women's jeans in an array of colours and cuts to make finding your perfect pair as easy and enjoyable as possible.
A Timeless Statement Jacket or Coat

Here in Ireland, the weather is unpredictable at the best of times which is why it's vital to have a great jacket or coat in your wardrobe for winter (or summer, let's be honest)! Like jeans, investing in a statement coat or jacket is a must to keep your style looking fresh and current, as statement jackets never go out of style. As well as offering a fashion-forward clothing option, a high-quality jacket or coat serves an important function by keeping you warm on those cold nights out and rainy, wintery walks home from the office. Here at Pretty Woman Boutique, we stock an array of statement coats and jackets to suit all styles. From sophisticated trench coats to stylish blazers and cute rain jackets, function combines with style for the perfect year-round clothing essential.
Your Favourite Black or White Tee
While most fashion experts would recommend investing in one high-quality white t-shirt to add to your wardrobe, here at Pretty Woman Boutique, we think that this should be extended to include a black t-shirt either. While statement shirts and blouses come in and out of fashion, monochrome tees are a constant on celebs and in the media as they are timeless, versatile, and classic. Whether you wear your tee dressed up or down, you're sure to make a statement and create an effortless, put-together, and fashionable look. Dress your tee up with chunky accessories and heels or dress it down with jeans and sneakers- the outfit possibilities are endless, making a plain black or white t-shirt an absolute essential in your wardrobe.

The "Goes-With-Everything" Handbag

Where would we be without our handbags? For most women, the handbag acts as a fashion statement, stylish accessory, holding device, and storage facility all at once! While we would all love to have the money to splurge on our dream designer bag, not all of us can afford this luxury so buying a high-quality, statement handbag that goes with everything is the next best thing. Whether you're the type of girl to carry everything but the kitchen sink in your handbag or prefer to carry a simple "keys, wallet, phone" clutch, we have you covered. By curating our Wicklow fashion boutique to suit all styles, tastes, and budgets, Pretty Woman Boutique offers a wide selection of beautiful and high-quality handbags to complement any outfit and make your style really stand out in the best way possible.
Feed